Rotating Electrical Plug Lockout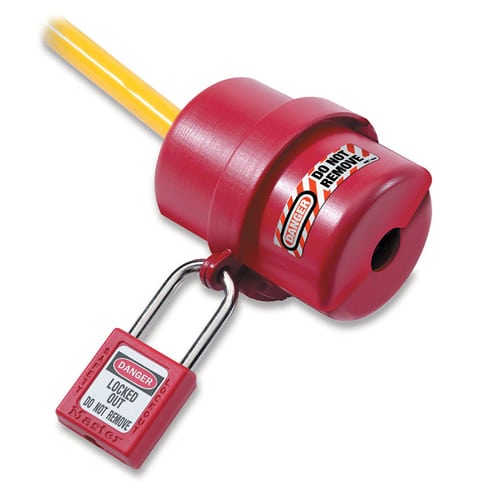 FEATURES
Outward/inward rotation allows for easier application and storage
Surrounds the electrical plug and protects against accidental reconnection
The unique, patented rotating design allows for easier installation in confined space applications.
Complete with high visibility permanent safety labels (English, French & Spanish)
The tough, lightweight Zenex™Thermoplastic body withstands chemicals and performs effectively in extreme conditions.
For electrical plug sizes up to 57mm in diameter x 82mm with cord diameter up to 19mm (Most 110 and many 220-volt plugs)
Includes high-visibility permanent safety labels. For 120 volt plugs and many 240 volt plugs.

Other Lockout Tagout Safety Accessories Available
TRUST ONLY A CERTIFIED LOCKSMITH