ABUS Titalium™ Monoblock Padlock With 70mm Case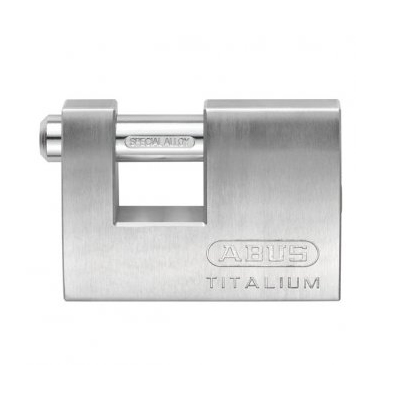 FEATURES
Lock body made from TITALIUM™ special aluminium – high security with low weight.
Titalium™ is a special alloy combining the properties of aluminium and titanium. The result is a high security padlock that offers the strength and reliability of brass, excellent corrosion resistance and is still relatively lightweight.
Precision pin tumbler cylinder.
Hardened steel shackle with Nano-Protec™ plating.
Hardened steel anti-saw pin.
Corrosion resistant internal componentry.
Body width: 70mm.
Horizontal shackle clearance: 22mm.
Vertical shackle clearance: 13mm.
Shackle diametre: 12mm.

Other High Security Padlocks Available
TRUST ONLY A CERTIFIED LOCKSMITH