ABUS Monoblock Padlock 92/80 With 80mm Case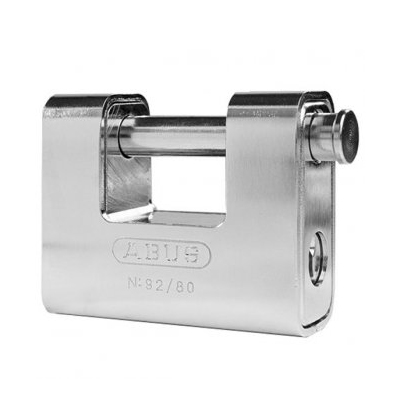 FEATURES
Heavy duty traditional block style padlock.
Precision pin tumbler cylinder.
Key retaining.
Hardened alloy steel shackle with Nano-Protect™.
Solid brass body with steel jacket.
Corrosion resistant internal components.
Drill and pull resistance.
Finished in chrome plate.
Body width: 78mm.
Horizontal shackle clearance: 37mm.
Vertical shackle clearance: 17mm.
Shackle diametre: 12mm.

Other High Security Padlocks Available
TRUST ONLY A CERTIFIED LOCKSMITH