ABUS Combo Display Pack – Padlock & Hasp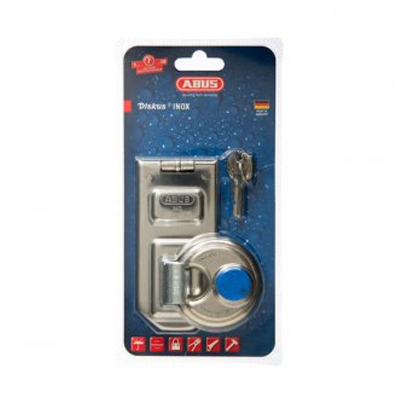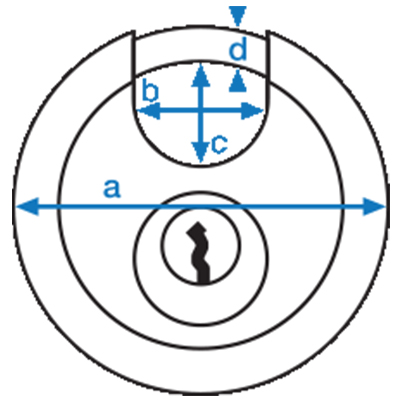 | a | 24IB/60 Body width | 60mm |
| --- | --- | --- |
| b | 24IB/60 Horizontal shackle clearance | 17mm |
| c | 24IB/60 Vertical shackle clearance | 13mm |
| d | 24IB/60 Shackle diametre | 8mm |


FEATURES
Combines ABUS 140/120 hasp & staple with ABUS 24IB/60 padlock.
140/20

Dimension: 120mm long, 56mm high, 12.5mm eyelet.
Special staple design protects shackle.
(when combined with a Diskus padlock shackle attack is virtually impossible)
Hasp and hinge pins made of stainless steel.
Sturdy steel construction.
Hardened steel staple.
Hinge pins with tear off resistance.
Supplied with screws and fitting accessories.

24IB/60 Padlock

Stainless steel shackle.
Inner components are made from non-corrosive materials.
4 pin tumbler mechanism with anti-pick pins.
Dust cover protects keyway (60 & 70 mm models only).
Anti-cut plate.
Sophisticated Diskus® welded seams.

Other High Security Padlocks Available
TRUST ONLY A CERTIFIED LOCKSMITH