Burg Wachter TSE Home 4001 Pincode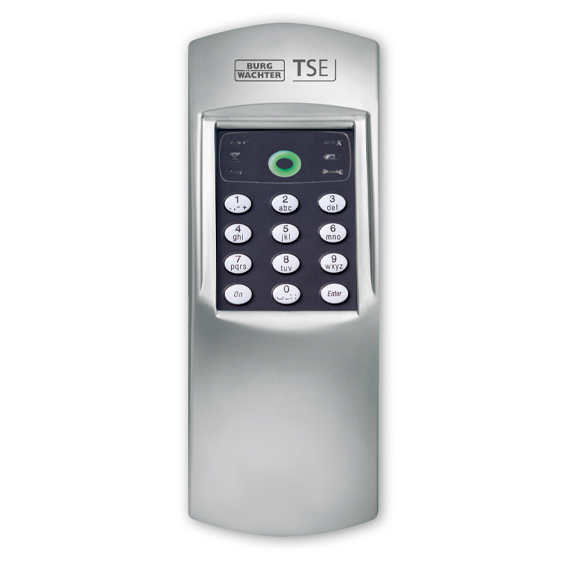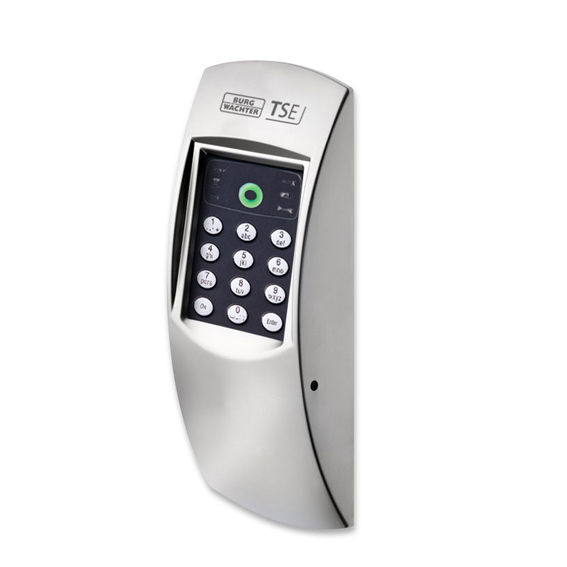 You do not need to carry any inconvenient keys with you anymore. From now on, with the electronic door lock TSE 4001 Home you can comfortably use your personal access code or optionally a radio key. The electronic TSE Home door lock cylinder is easy to assemble. As a tool you only need a screwdriver and a hex key, which is included in the extent of supply. Thanks to the transmission via radio of the opening signal you do not need neither to pull any cable nor to set up an online connection by assembling.
For access, up to six users can be programmed in total. 1 user with secret code (6-digit admin code) as well as 5 optional TSE E-KEYs. With this practical radio key you can comfortably open your TSE 4001 at the push of a button. Of course, during the opening process by radio the data is ideally protected against manipulation.
The simple and elegant design of the TSE 4001 Home is not only overly functional but also embellishes your house entrance. The electronic door lock and the matching keypad is available in the colors white and matt chrome.
COMPATIBLE WITH ENTRANCE DOORS AND INSIDE DOORS
The electronic TSE profile cylinder can be used with all doors with a thickness of up to 120 mm (from 30/30 mm up to 60/60 mm). This cylinder offers a very high flexibility, thanks to its practical locking system which can be adapted ultra-precisely to your door.
The TSE 4001 Home is compatible with entrance as well as entrance doors and should be installed in a weather-protected area. For an ideal radio connection between the keypad and the cylinder, the keypad should be mounted in a four-meter range around the door.
The installation of the TSE 4001 Home is easy to realize with only a few movements. There is no need for any additional drilling or assembly material. Moreover, the existing door fittings remain completely unchanged. The electronic TSE cylinder simply replaces the mechanical profile cylinder. Done!
Batteries are included within the delivery scope, so that you can put the cylinder and the keypad directly into use.
The complete set for interior and entrance doors includes one electronic TSE profile cylinder with radio connection to the keypad, batteries and a user and installation manual.
SECURE
One million different codes possible
Up to 6 users can be programmed: 1 secret code (6-digit admin code) and 5 optional TSE E-KEYs
Ideal protection against manipulation
Available in white and matt chrome
COMPATIBLE
No measures; TSE Home is compatible with all doors with a thickness up to 120 mm (from 30/30 mm up to 60/60 mm)
For entrance and inside doors
WIRELESS
Reach of the radio signal 4 m maximum (distance to the keypad from the door lock)
COMFORTABLE
Assembly without cabling, drilling, etc.
The electronic TSE profile cylinder replaces the mechanical one
Existing fittings remain unchanged
Easy assembly: no drilling, no cable connection


Other Electronic Keyless Locks Available

TRUST ONLY A CERTIFIED LOCKSMITH