Lockwood Cortex® Digital Door Lock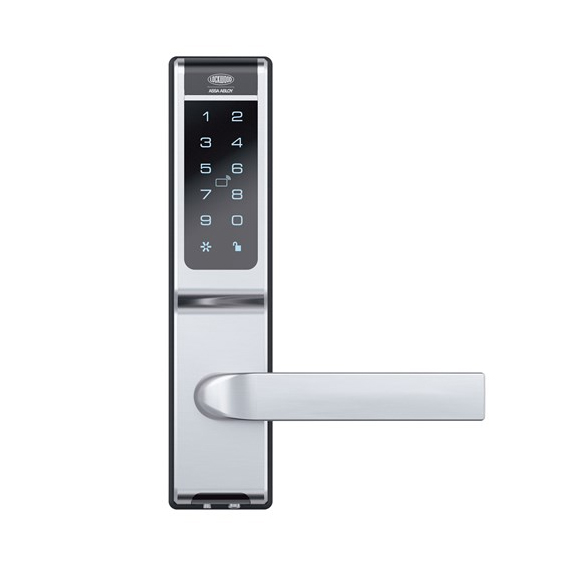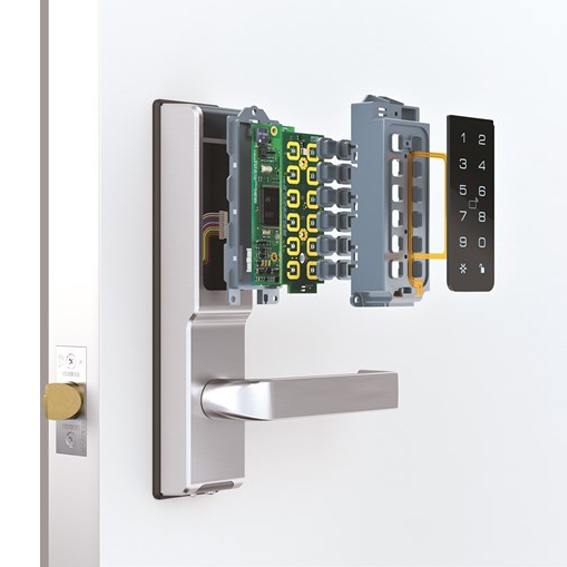 ASSA ABLOY's Lockwood CORTEX® is leading the evolution of Digital Door Locks. CORTEX® is a commercial grade Digital Lockset that offers a standalone electronic access solution that can also be easily integrated to existing systems.
Innovative locking coupled with the durability and quality that is synonymous with the Lockwood brand, certifies Cortex as the premium choice for intelligent locking.
Moreover, CORTEX® is the first Australian digital lockset to be fire rated for 530 latch and Lockwood mortice variants and always has free egress from the inside.
The Lockwood CORTEX® features ultra-smooth lever action provided by the ergonomic Lever: 77A. Compliant with AS1428.1-2009 (Disabled accessible complaint levers); CORTEX® has undergone severe vandal testing and has a strength rating of up to SL8.
FEATURES & SPECIFICATIONS
Easy Mode or Advance Mode function
Up to 40,000 operations battery life (Card)
Add/delete individual users with Master Code
40 Card users and 20 PIN Code users
Cryptic Code function
Lockset includes 2 Access Cards (can add up to 40)
Dual Security Credential requires that two users are present to unlock the door. One user will have PIN Code and the other user will have the Card
Delayed Unlocked State allows the user extra time to open the door – ideal for elderly or disabled
Time & Date function allows preference for various Time & Date based features. This has full calendar support including leap year etc.
Visitor Code allows a PIN Code to be programmed for a certain date period
One Time PIN is designed to be used once and then automatically expires
Smart Battery Check function; allows users to check the battery level and ignores the false recovery condition of the batteries. This allows the user to accurately determine when a battery replacement is needed.
Dual Card format allows compatibility of 90% of the world's access control systems. If your existing access control uses Mifare or iClass it can be programmed into CORTEX® with no effect to your existing system
Passage Mode allows the users to toggle between standard and passage mode as required
Timed Passage Mode allows users to keep door unlocked or locked for certain parts of the day
STANDARDS AND COMPLIANCE
Successfully tested up to 2 hours on fire door assemblies in accordance with Australian Standard AS1905.1 2005 – Part1: Fire Resistant Doorsets.
(Security) Australian Lock Standard (AS4145.2:1993).
(Durability) Australian Lock Standard (AS4145.2:1993).
Disabled Accessible. AS1428.1-2009 Lever
Australian Electrical Regulatory Compliance
European Electric Compliance


Other Electronic Keyless Locks Available

TRUST ONLY A CERTIFIED LOCKSMITH