Kaba E-Plex 1500 Digital Deadbolt -Satin Chrome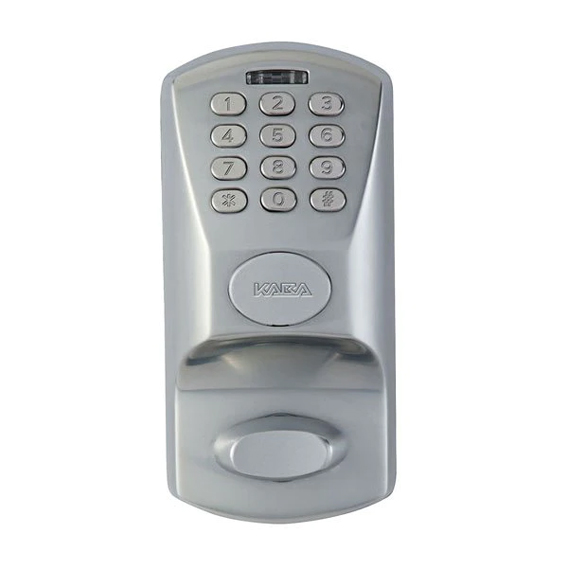 The E-Plex® 1500 provides exterior access by PIN code with the deadbolt being projected and retracted by thumb turn. This small, sleek electronic pushbutton lock easily installs or retrofits existing deadbolts. Locks are powered by three AA batteries that allow for continuous operation of up to 100,000 cycles.
SPECIFICATIONS
100 users.
1000 event audit trail.
Simple keypad programming & optional Microsoft Excel-based software.
Multiple operating modes: PIN, Passage and Lockout.
Battery powered with up to 100,000 cycles from 3 AA's. Easy installation and retrofit of existing deadbolts.
Mechanical 25 mm throw deadbolt.
Key override cylinder with anti-bump.
Code length adjustable from 4 – 8 digits.
Re-lock time adjustable from 2 to 20 secs.
Wrong pin attempt lockout.
Suitable door width 35 – 50 mm.
Adjustable backset 60 or 70 mm.
Solid brass cast external housing with metal buttons.
2 year warranty.


Other Electronic Keyless Locks Available

TRUST ONLY A CERTIFIED LOCKSMITH