Lockwood Nexion Electronic Keyless Entry Lockset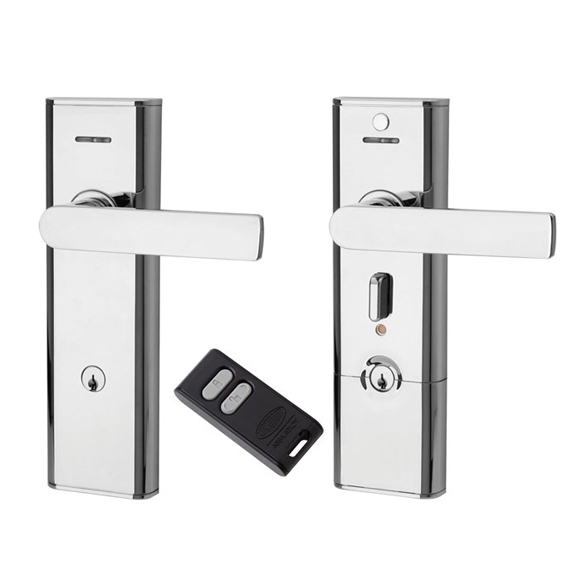 DIMENSIONS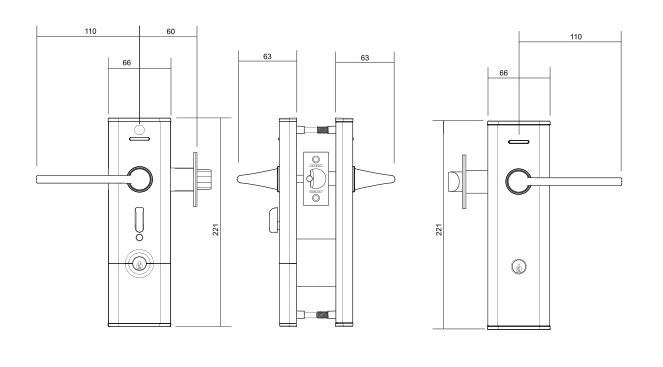 This stylish lockset combines the security of an automatic deadlatch with added safety features, plus the convenience of keyless operation using the Q-Key remote control.
Designed and manufactured to the highest quality standard, the Lockwood Nexion Lockset range has set the benchmark for safety, security and style. The Nexion range of deadlatches offers the ultimate protection for your home and family.

SPECIFICATIONS
Case/Cover: high purity zinc alloy
Backset: 60mm standard and 70mm backset latch available as an accessory on some models.
Latchbolts: 13mm projection brass bolt.
Door thickness: Suitable for door thickness 35 to 45mm.
Cylinder: Internal and external, 5 pin tumbler mechanism with 6 pin capability, brass cylinders and brass barrels.
Batteries: 4 x AA Alkaline batteries.
REMOTE OPERATION CONVENIENCE
3 meter range keyless operation with Q-Key remote control
Use same remote with multiple Nexion Keyless Entry Locksets
Up to 50 Q-Key remotes can be programmed
Provides audio and visual indication of lock activation and deactivation
KEY OVERRIDE
Mechanical override key and low battery indicator system.
AUSTRALIAN STANDARD
Conforms to Australian Standard AS4145.2-2008 SL7D8C5K6
SAFETY FEATURES
SafetyRelease™ automatically unlocks the inside handle upon entry to minimise the risk of being locked in.
LockAlert® indicator shows lock status at a glance.
QUICK INSTALLATION
Suitable for inward and outward opening doors of a thickness between 35-45mm
Factory set for left hand opening doors, easily changed for right hand opening doors
Retrofits to standard 54mm bore hole with minimal door preparation
A RANGE OF STYLES TO SUIT YOUR HOME
The Nexion Keyless Entry Lockset is available in a range of lever styles, allowing you to achieve a consistent style throughout your home.


Other Electronic Keyless Locks Available

TRUST ONLY A CERTIFIED LOCKSMITH