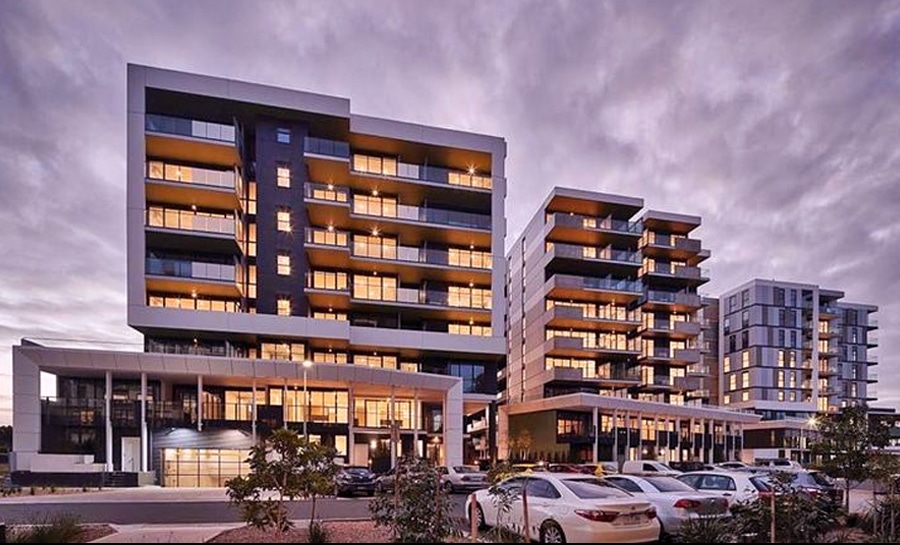 York Apartment Brunswick West

Developer: R.Corporation
Builder: Buildcorp Commercial

The York Residential Apartment buildings are known for being well-designed and dynamic.
R.Corporation has set a high bar for developers in Melbourne's inner suburbs. Engaging in collaborations with world-class designers and architects. The York is a 4 building residential development containing 315 apartments in the Melbourne suburb, Brunswick West.
Studio Worldwide was commissioned by R.Corporation to create an overarching brand that included separate identities for each of the 4 different buildings at The York. This project was a challenge as the initial concept had to be a lasting representation of the development throughout the rollout of each of the 4 buildings.
Safeguard Locksmiths was responsible for the design and installation of all the Yorks master key systems which totalled over 400 locks and over a 1000 keys.
Follow this linke to find out more about the Master Key System we used.
Safeguard are still relied on to provide a range of ongoing locksmithing services and maintenance, and we provide a 24 hour emergency service, 365 days of the year, all year around.
PAST PROJECTS PORTFOLIO:
Safeguard's experience with major projects is impressive.
Some of our past projects include:
The Hive
Residential Apartment Development
Thornbury, 8 Levels, 70 Apartments
Holme
Residential Apartment Development
Collingwood, 17 Levels, 160 Apartments
Will & Co
Residential Apartment Development
South Yarra, 10 Levels,70 Apartments
The Village
Residential Apartment Development
Cheltenham, 8 Levels, 170 Apartments
Pace of Northcote
Residential Apartment Development
Northcote, 8 Levels, 120 Apartments
Archer
Residential Apartment Development
Menton, 10 Levels, 90 Apartments
Living Carlton
Residential Apartment / Housing Development
1050 Apartments, 180 Units
Tullamore
Residential Apartment Development
Doncaster, 10 Levels, 110 Apartments
Elland Ave
Residential Apartment Development
Box Hill, 10 Levels, 105 Apartments
Lakehouse
Residential Apartment Development
South Melbourne, 9 Levels, 80 Apartments
808 Sydney Road
Residential Apartments
Brunswick, 9 Levels, 95 Apartments